We create customized interiors for vintage Fiat 500 (D F L R)
We are craftsmen who love their work.
We take care of every detail: from the first to the last. Our greatest satisfaction is to make you happy!
All our interiors are customizable, we can sew writings you want.
All our productions are handmade and MADE IN ITALY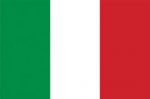 STEP 1:  Ask for PDF catalog (click here to send us an email)
STEP 2: Let us know the products you would like to order.
STEP3: You will receive a quote including shipping costs (we ship worldwide).
STEP 4: If you want to order, pay by bank transfer or Paypal.
STEP 5: Wait 3/5 weeks while we build your masterpiece…
STEP 6: Let everyone envy you and be proud to have your old Fiat 500 different from millions of others!
REMEMBER: EVERYTHING IS CUSTOMIZABLE AS YOU LIKE!